Miranda Tymoschuk is acutely familiar with the healthcare system. The 21-year-old Maple Ridge resident has undergone a dozen surgeries so far after being born with a rare condition called posteromedial tibia bowing. She has required numerous procedures to lengthen and straighten her left leg. But in recent years, she has been focused as much on her mental health as her physical health after struggles with depression and post-traumatic stress disorder.
"I just had no emotions left in me," Miranda recalls about the start of her mental illness at age 16. "It's hard to explain how I felt, but I also started having nightmares, flashbacks and so much fear."
Miranda attributes these to an accumulation of stresses, and she says episodes increasingly affected her.
"I was barely sleeping," she describes. "I would be in class and suddenly remember something that had happened. I would just fill with so much fear to the point that my body would shut off."
When she started to think about harming herself, Miranda approached a teacher. From there, she was put in touch with the school's counsellor. Miranda was terrified of taking that first step.
"I remember the counsellor's office was right across from the career counsellor," she recalls. "Every time I would go in to see the career counsellor, I would think about going in to talk to her (counsellor). But I didn't want anyone to see me. I didn't want to say that I had some kind of problem, so I never did until the teacher introduced me."
That fear of taking the first step is common, according to Royal Columbian Hospital psychiatrist Dr. Nicolas Ramperti.
"In particular in adolescents," he says. "It's an age where people are much more competitive regarding how they appear in front of others. That's why people tend to minimize, or not to comment to others, not tell them they need help and they are suffering."
After a search for mental health services that Miranda says was occasionally frustrating, she became a patient of Dr. Ramperti a few years ago. She visits his office at Royal Columbian Hospital as needed and appreciates the rapport they have built.
"I think I have come to a place where now I have accepted that this is my reality," she says. "That acceptance is a huge part of moving forward and getting better."
Encouraging mental health recovery is a major goal of the new Mental Health and Substance Use Wellness Centre, built in 2020.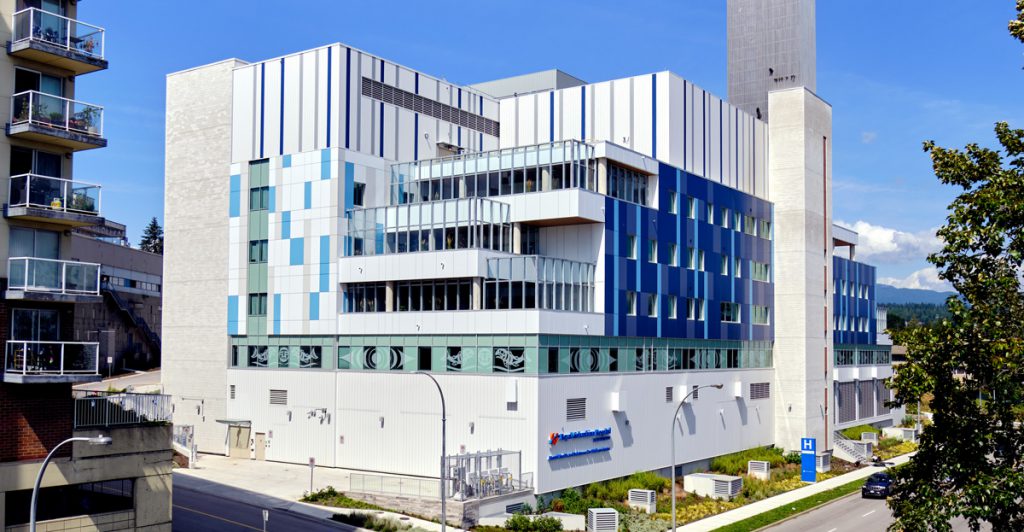 Part of a larger $1.3 billion multi-year, multi-phase redevelopment of the hospital, the new 75-bed mental health facility provides patients and staff with more space and is designed to facilitate patient recovery.
Dr. Ramperti says it will be welcoming and family-friendly.
"We are taking into account this centre is for the community," he says. "It's for all ages."
Miranda too is excited about the new centre.
"There are so many people that are in the place that I was in," she says. "Not wanting to say anything, not wanting to get help or not knowing how to get help. I'm sharing my experience in order to tell people that what you are going through is real, and there are things you can do to get better. You just have to speak out and get that help. A newer building that's focused on mental health will be good."