In memory of Daisy Chin
Thank you for your support!
16 Supporters
Hastings Community Association
$200
Vancouver
Josie&Critter Cheung/Vieaux
$100
Vancouver
Anonymous
$100
North Vancouver
Alfred G Lam
$50
Vancouver
Matthew Halverson
$50
Vancouver
Shauna Wilton
private
Vancouver
Anonymous
private
Port Moody
Lisa Prescott
private
Vancouver
Anonymous
private
Vancouver
Anonymous
private
Coquitlam
Anonymous
private
Burnaby
Anonymous
private
Port Coquitlam
Heather Doggett
private
Delta
Anonymous
private
Burnaby
Jack Ip
private
Vancouver
Load More
Show Less
In loving memory of Daisy Chin
CHIN, Daisy Yuen Ling
January 4, 1964 – March 18, 2021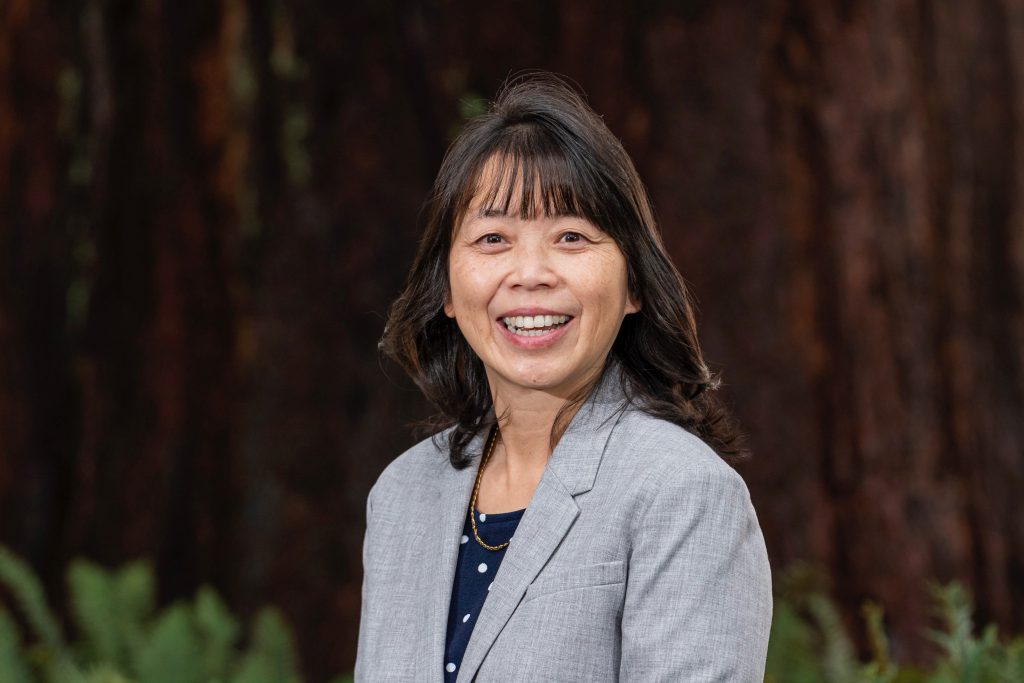 Small in stature yet a giant in our hearts.
It is with heavy hearts and deep sadness that we announce the passing of Daisy Chin – a devoted partner, daughter, sister, aunt, friend, teammate and colleague.
Survived and lovingly remembered by her life partner of 22 years, Darcy Henkel, her mother, Ginny Wei Ching Chin, her sister, Donna Bergvinson (Ernie), nephew and niece, Brian and Breanne, her brother, Danny (Ping), aunts, uncles and cousins who reside across British Columbia along with countless friends, colleagues from the Vancouver Board of Parks and Recreation and teammates from her ball and ice hockey teams, all of whom Daisy considered her extended family.
Daisy was predeceased by her father, Jimmy Suie Lim Chin.  She idolized her father and embodied his calm disposition, kind and gentle soul. Daisy will forever be "daddy's little girl".
Daisy's early years with her family and many friends included a full and rambunctious childhood in her southeast Vancouver neighbourhood.  Daisy, a graduate of John Oliver Secondary School excelled both in her studies and in athletics. During her early years, Daisy enjoyed street hockey, baseball, field hockey and always enjoyed grooving to her favourite beat and was wide-eyed every opportunity she had to see live performances from some of her favourite artists and bands such as Queen, Styx, Janet Jackson, AC/DC and Barbra Streisand.
Daisy's other past time favourite included munching on popcorn while watching the latest movie releases with her friends at either her local movie theatre or making the BIG bus trip downtown to take in a movie or two at the brand new, at the time, multi-theatre complex.  The wonders of the silver screen always left Daisy in stitches with laughter as well as helped shape her understanding of the world and form many of her hopes, dreams and aspirations for the future.
Following high school, Daisy continued her educational pursuits at the University of British Columbia where she graduated with a Bachelor Degree in Recreation Education.  One of four children born to Ginny and Jimmy Chin, who toiled their entire lives to ensure a better future for their children, Daisy embraced her family's values of hard work, respect and a strong commitment to doing your very best.  It was these values that led to her success in her post-secondary studies and the same values she carried throughout her lifelong professional career at the Vancouver Board of Parks and Recreation.
Hired in 1984 as a volunteer for a summer day camp at Trout Lake Community Centre, Daisy's co-workers and supervisors alike were quick to notice Daisy's natural leadership qualities and humility which she carried with ease. Two days after taking on this role, Daisy was elated when she was offered the position as a Summer Day Camp Leader. Her ability to connect with youth effortlessly was second to none and her zest to learn from others at this early stage of her career further fuelled her passion to develop recreation programs to enrich the lives of Vancouverites through active living and to foster a vibrant community.
Following a few years earning her stripes through different positions, Daisy was thrilled to take on her first full-time role in 1990 as a Programmer for the West End Community Centre. From this moment on, Daisy's professional journey in Recreation soared and included stops and progressive roles at City Wide Special Events, Stanley Park Train and Farmyard at Champlain, Trout Lake, Strathcona, Barclay Manor, Kerrisdale, Creekside and False Creek/Roundhouse Community Centres.
With every role Daisy took on, she did so with great enthusiasm and commitment. Regardless of the job at hand, her infectious energy was endearing and enjoyed by everyone she worked alongside.  Over the years, Daisy took note of the many lessons learned from mentors who supported her growth and reciprocated by sharing her knowledge, skills and natural talents with others, including being the cartoon illustrator for many mascots such as Freezie Bear and Riley Raccoon.
At the heart of Daisy's being was her love of people. Daisy was naturally gifted at building strong, respectful and collaborative relationships. From her team members, managers, regular patrons from the community or broader groups that made up the wider Community Centre Associations, she enjoyed engaging with her diverse community.  Daisy was also humbled to serve as a mentor to the emerging and rising Recreation stars of tomorrow. Always one to bring joy and levity to everything she took on Daisy created the RecStar program to recognize Recreation staff members for going above and beyond while also demonstrating acts of kindness.
As Daisy's experience expanded, her career path followed suit and Daisy was offered the opportunity to assume more senior roles including the Manager and the Acting Director of Recreation Services.  In 2020, Daisy's career reached a pinnacle point when she was officially named Director of Recreation Services for the Vancouver Board of Parks and Recreation, a role she assumed with great pride.
As she demonstrated in the early stages of her professional life, Daisy was an extraordinary leader and was generous in extending her honesty, kindness, humility and integrity while also sharing her mischievous nature to all who knew her. Over her career that spanned more than three decades with the Vancouver Board of Parks and Recreation, Daisy's accomplishments were many and the relationships she shared with her colleagues who she held closely as her extended family were of utmost importance.
With a career in Recreation, active living spilled into Daisy's personal life and saw her enjoy squash, slo-pitch, football, golf and further her passion for ball and ice hockey.  As the assistant captain for the Vancouver Sharks ball hockey team, Daisy was a fierce yet sportsmanlike competitor and enjoyed the exhilarating experience of winning the 2003 national championships in Montreal alongside her teammates.
Competing at the top tier of the ASHL Ice Hockey League with her team, Shadows and winning many championships, as well, Daisy's petite size was oftentimes underestimated by her competitors and her speed, agility and offensive skill left them in awe.  On the ice, Daisy often referred to herself as the "tall Asian" and in Daisy-fashion, was always quick to creatively come up with nicknames for every teammate.
Daisy's hockey families were a huge part of her life and she enjoyed every occasion to share her affection for her teammates through either a listening ear or arriving at the rink with a special birthday cupcake and candle to celebrate a team member.  The unique friendships she shared with each team member on and off the ice always left her heart full.
Up until her passing, Daisy was a dutiful daughter and cared deeply for her Mom and enjoyed the adventures of travel, family dim sum and dinner gatherings, social occasions and many conversations they shared together. Daisy's strong will and independence were characteristic of her Mom who she adored with her whole heart and entire being.
Throughout her life, Daisy's siblings loved and doted on her.  They served as her role models and helped shape her viewpoints through their successes, learnings and life experiences.  And during times of quandary, her siblings, especially Donna served as Daisy's unconditional support system.
Among Daisy's many accomplishments, she was dedicated to her family and friends.  Her role as Auntie to Brian and Breanne was her most cherished. Despite living hundreds of kilometres apart, walking alongside each of them and witnessing their growth brought Daisy tremendous joy, love and fulfillment.  Daisy was ever present in their lives and there was not an occasion or milestone that Daisy ever missed.
Daisy was also deeply connected and proud of her culture and heritage.  She lived each day to honour and respect her parents and joyfully attributed her successes to the selfless sacrifices they made to allow Daisy and her siblings the opportunity to lead their best and most successful lives.
Daisy's love and affection for life was deeply rooted in her extraordinary relationship with Darcy, her life partner.
Together, Daisy and Darcy shared an everlasting love and friendship that will extend beyond this lifetime.  Hallmarks of their relationship included enjoying breathtaking Maui sunsets, walking the beaches of Tofino and the many motorcycling road trips they took together.    With Darcy in the driver seat and Daisy, as passenger on the back of the bike, these riding vacations were always complete with Daisy telling Darcy where to go while also belting out her favourite Motown tunes as they freely zipped down the wide-open road.  She was definitely "born to be wild!"  After many years of riding and camping vacations across the United States, Daisy discovered the comforts of "RV glamping" and never pitched a tent again.  Her found love for glamping also allowed for Buster to be a constant companion on these vacations.
When they were not taking in every Vancouver Canucks game either at Rogers Arena or on Sportsnet, special memories were also shared on the many hockey tournament road trips that they took together. With a "2-4" of Bud Lite in the cooler and a little bit of Jack Daniel's Tennessee Honey in tow, these road trips were always filled with fun times and an abundance of laughter. Regardless of their many escapades that took them away for either a short or extended period, Daisy and Darcy always looked forward to returning home to love and care for their furry children, Buster, Bugsy and Odin.
Throughout Daisy's life, Darcy was Daisy's pillar of support and during Daisy's brief yet fierce battle with cancer, Darcy's unconditional love gave Daisy both comfort, strength and peace.
During her most difficult days, Daisy also had a strong team behind her to take on this fight.  Darcy and the Chin family would like to thank the doctors, nurses and support teams on 6 North at Royal Columbian Hospital who cared for Daisy gently and compassionately.  The unwavering support and spirit of the "Tribe" (Cindy, Diane, Lil, Lori, Sarah and Shirleen) also helped to lift and sustain Darcy and the Chin family when they felt weary.
Daisy, Daiz, Daiz-a-Roo, Days, Daisy Duke, Daiz-a-Roni, Roo or Miss Mew was an exemplary human being, truly our MVP.  Daisy will be fondly remembered for her warm, caring and witty personality, positive energy, steadfast loyalty, infectious laugh, kindness toward everyone she met and her wide, radiant smile which filled a room, put everyone at ease, left a mark on all our hearts and truly made our world shine.
As our petite, 5'3 Daisy moves onto her next journey, her unforgettable spirit and vibrant presence will be forever felt and dearly missed by all.
再見joy-Gin and see you again, dearest Daisy.
A celebration of life will be planned once the COVID-19 pandemic restrictions are lifted. To write a condolence to the family, please visit korucremation.com
In lieu of flowers, donations in memory of Daisy can be made to Royal Columbian Hospital Foundation.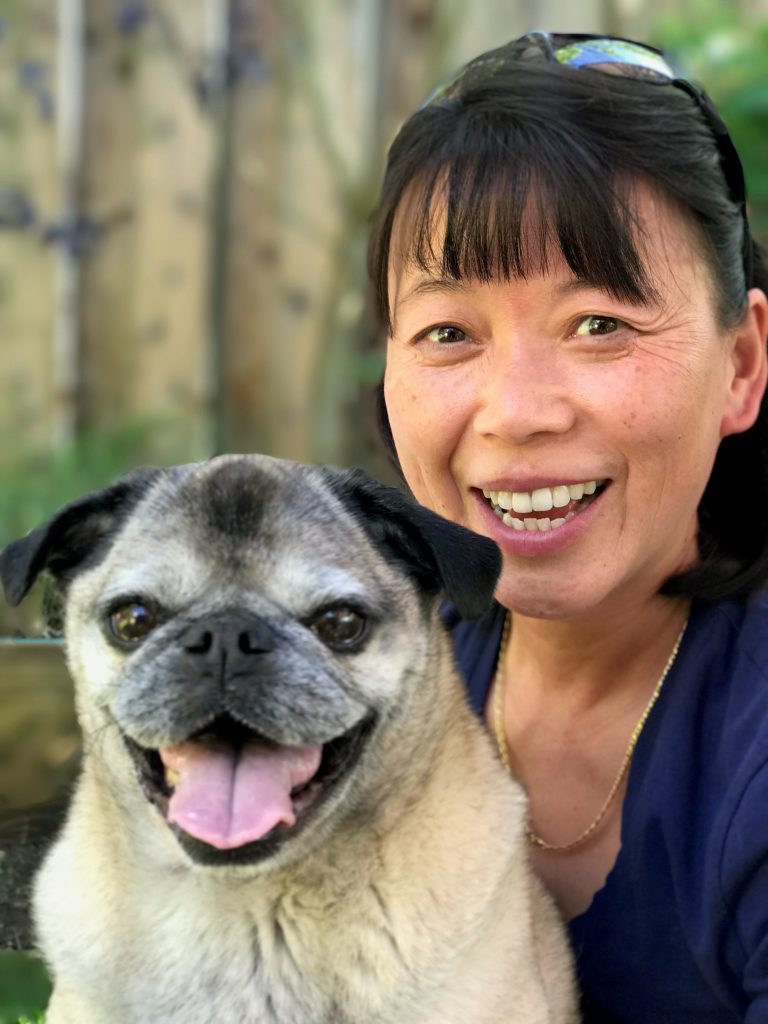 Contact Us
To learn more about how you can support
Royal Columbian Hospital Foundation, please contact 604.520.4438