In Memory of Elaine Berze
12 Supporters
Peter Blair
$250
Garibaldi Highlands
Carline Tough
$100
Surrey
Anonymous
$100
Port Coquitlam
Richard Merchant
$100
Burnaby
Dr. Sara Pedersen
private
Victoria
Anonymous
private
New Westminster
Anonymous
private
North Saanich
Anonymous
private
Vancouver
Anonymous
private
Coquitlam
Anonymous
private
New Westminster
Load More
Show Less
In loving memory of Elaine Berze
Our friend and colleague ELAINE BERZE sadly passed away on February 4th 2021 at the age of 81, having spent a significant part of 58 years training in, working in and providing leadership at the Royal Columbian Hospital. Her friends and colleagues wish to honour her great dedication to the RCH through this recognition.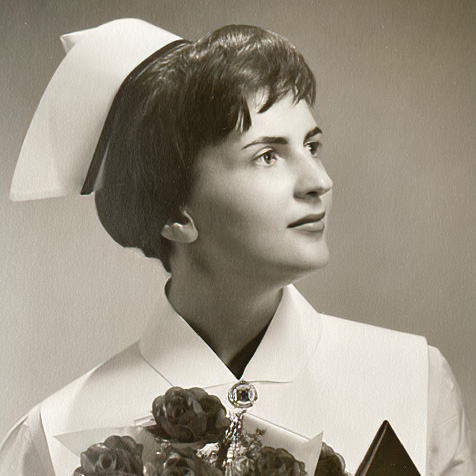 She made a great impact on the lives of her patients and working colleagues, both with nursing staff and medical personnel. She was the heart and soul of the RCH Operating Theaters for many years– whether in her role in the regular operating room, the pre operative reception, the OR management desk, or in OR Booking, applying her "no nonsense, let's get the job done" approach in all areas. Friends say, "Elaine's #1 priority was her patients coming for surgery. She was a tenacious advocate for them, and did everything possible to make sure that their surgeries did not get cancelled. She was a skillful leader in her own right, a great mentor, a true professional in all she did but above all, compassionate. She was also funny, full of life and laughter, beautiful soul with a heart of gold."
Out of scrubs she was classy with a funky, eclectic sense of style. She was key in organizing the OR social events, showing her great joy with her colleagues.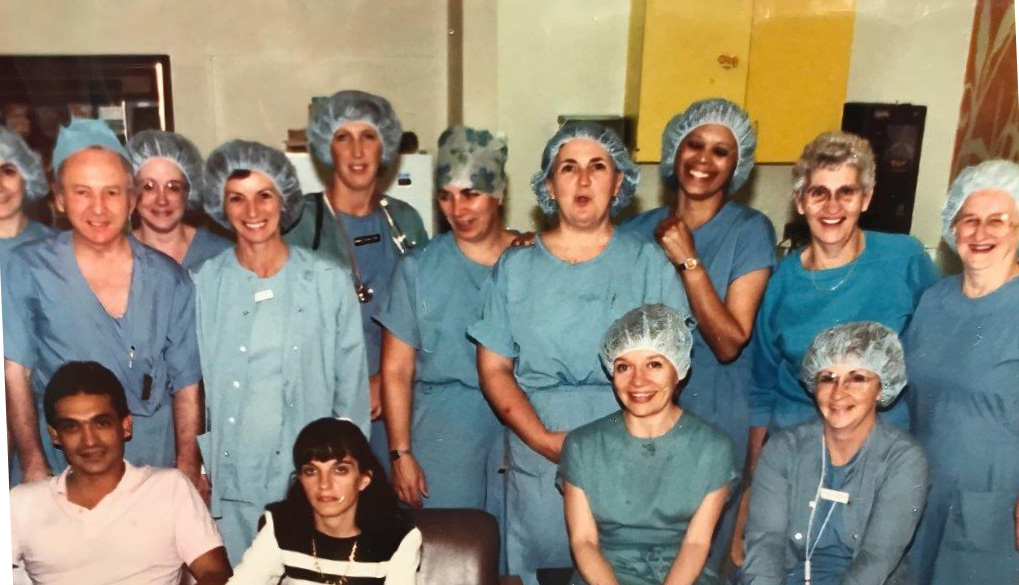 Elaine was born ELAINE LYDIA KABAN in Foam Lake Saskatchewan on September 12th. 1939. Her family moved to BC in 1956. Having completed Grade 12 in Saskatchewan and too young to go into Nursing School, Elaine worked in a bank for that year. She started in the RCH School of Nursing in 1958 and graduated in the Class of 61A in 1961.
She first met Bob, her future husband, in 1958 in Osoyoos and they were married in 1962. They have one son Jay born in 1969. In 1963 Elaine and Bob went to Eugene, Oregon and while Bob attended The University of Oregon completing a Masters in Business Administration, Elaine worked in The Sacred Heart Hospital.
On return to Canada, they lived in New Westminster opposite St. Mary's Hospital, and although closer to St Mary's, Elaine chose to work back at RCH while Bob worked at MacMillan Bloedel.
When Bob got transferred with this company to Vancouver Island, they set up home in Ladysmith and Elaine worked in Chemainus Hospital. This is where Jay was born. Elaine loved living on the ocean in Ladysmith and spoke frequently about it. After returning to the Lower Mainland, they bought their home in Burnaby and Elaine became a stay-at-home mother for several years before returning once again to RCH.
She continued working in the OR at RCH until 2002 when she initially retired. Fortunately for the OR, she felt she wasn't yet ready for full retirement, so she returned and continued working for another 12 years until forced to retire by medical issues. Even then many were not sure she was finally retired… Some anaesthetists who contributed to a set of pearl earrings for her retirement in 2002 think she returned to get the matching pearl necklace!! During these years she worked in the Pre-Operative Holding area, checking patients in for surgery, as well as relief nurse at the OR desk and in OR booking. She increased her working hours substantially during these very busy times of staffing shortages.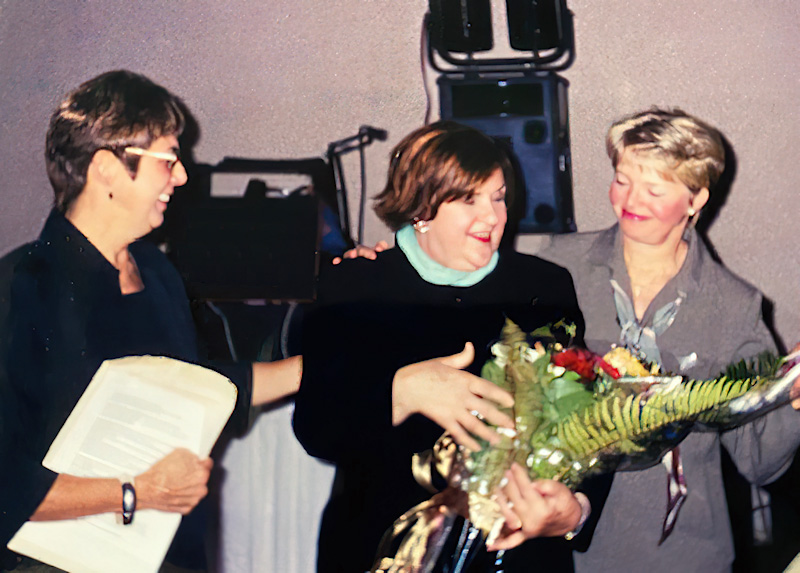 During all the years of working, Elaine also did a lot of travelling with family, colleagues, and friends to such places as Costa Rica, Hawaii, Spain, Portugal, Morocco, Eastern Europe, France, England, Ireland, cooking school in Italy, The Holy Land, and cruises to the Caribbean and Alaska. In later years it was beach holidays to Cuba and Mexico where she couldn't get enough of the warm waters and walking on the sand. Although she loved to travel, she always loved to get back to BC and be with her family. Harrison Hot Springs and Osoyoos held special places in her heart. She loved her garden where she spent many hours helping Bob harvest his annual vegetable crops, followed by hours of canning and preserving. Canning peaches from Osoyoos annually was a highlight. After her 2014 retirement she refreshed her Bridge skills by taking classes and playing regularly. She also made soup and sandwiches for the MS Society fundraiser through her United Church women's group.
Elaine passed away peacefully from complications of cancer with Bob and Jay by her side. She had a good life and will be greatly missed by her many friends and colleagues. Please join us in celebrating Elaine and her contributions to RCH with a gift to Royal Columbian Hospital Foundation.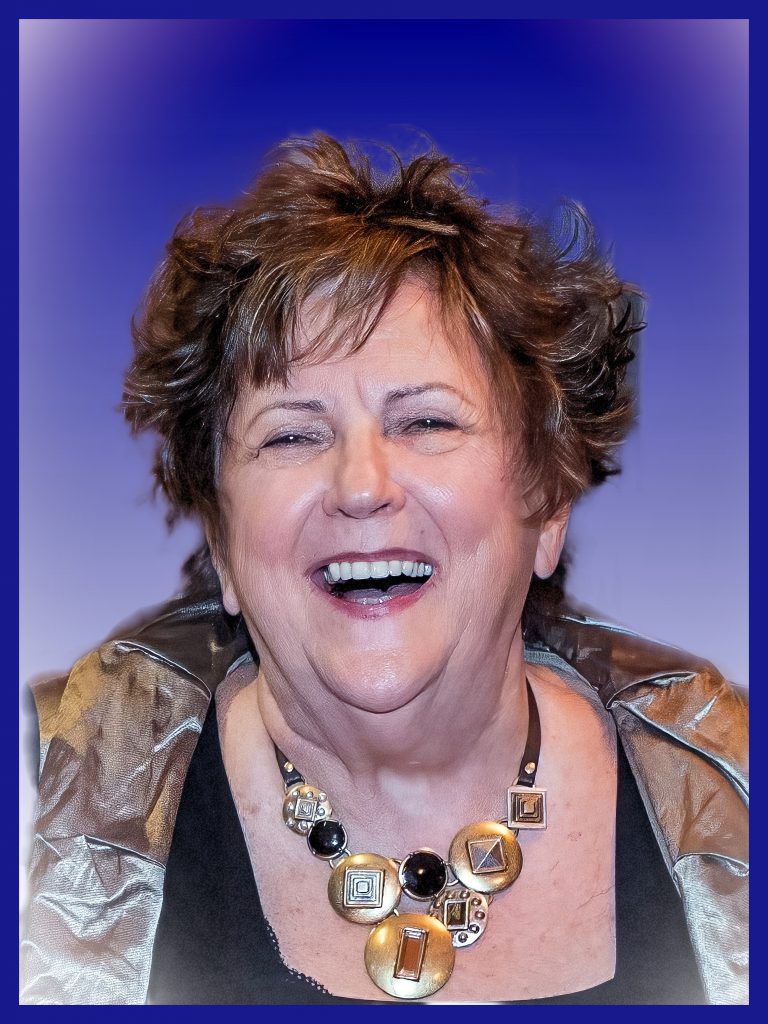 Contact Us
To learn more about how you can support
Royal Columbian Hospital Foundation, please contact 604.520.4438