In memory of Henry Yuen
Thank you for your support!
54 Supporters
Paul and Candice Tsang
$500
Vancouver
Wilfred and Ophelia Wong
$500
Hayward
Wilfred and Ophelia Wong
$500
Hayward
VINCENT LAU
$201
NEW WESTMINSTER
Yung Hing Cheng
$201
Vancouver
Bryson, Curt, Jeremy, Jesus, Jon, Steve & Families
$170
New Westminster
Alexander Fox & Fire Kirin United
$101
Coquitlam
David C.K. Chiu
$101
Vancouver
Lily Chien
$101
Santa Monica
Perry KY Yeung
$101
Richmond
Cam and Andreea Appels
$100
Coquitlam
Derek Chan
$100
Port Moody
Naveed Shaikh
$100
Richmond
Pat & Sarah Baldwin
$100
Vancouver
Philip Tong
$100
Richmond
R & G Rebamontan
$100
Coquitlam
Victor Leung
$100
Richmond
kam hung chow
$100
richmond
Dana Harris
$50
North Vancouver
Donald chuen wing Wong
$50
Vancouver
THOMAS CHUNG
private
BURNABY
Daniadown Home
private
Vancouver
Anonymous
private
Coquitlam
Vincent and Virginia Yang
private
Vancouver
Bryan and Bonnie Caron
private
Richmond
Marc Gilberg
private
Vancouver
Sisi Chung
private
New Westminster
Sisi Chung
private
New Westminster
Albert Shiu King Yeung
private
The Woodlands
Chantel Chung
private
New Westminster
Andy and Debbie
private
Burnaby
Raymond Liao
private
Burnaby
Borzoo Zare
private
Port Coquitlam
Catherine Campbell
private
London
Deborah Moore
private
Richmond
Dobbin Lo
private
Laguna Woods
Jimmy Lee
private
Burnaby
Lucia De Olazaval
private
Vancouver
Stanley Chan & Family
private
Vancouver
Tracy Tao
private
Port Moody
Charmaine Chiu
private
Coquitlam
Charmaine Chiu
private
Coquitlam
J Tso & Family
private
Vancouver
Jordan Chung
private
New Westminster
Tania Amir
private
Port coquitlam
Stephanie Paterson
private
Delta
Load More
Show Less
In loving memory of Henry Yuen
Henry George Kung Chi Yuen
December 31, 1953 – October 20, 2020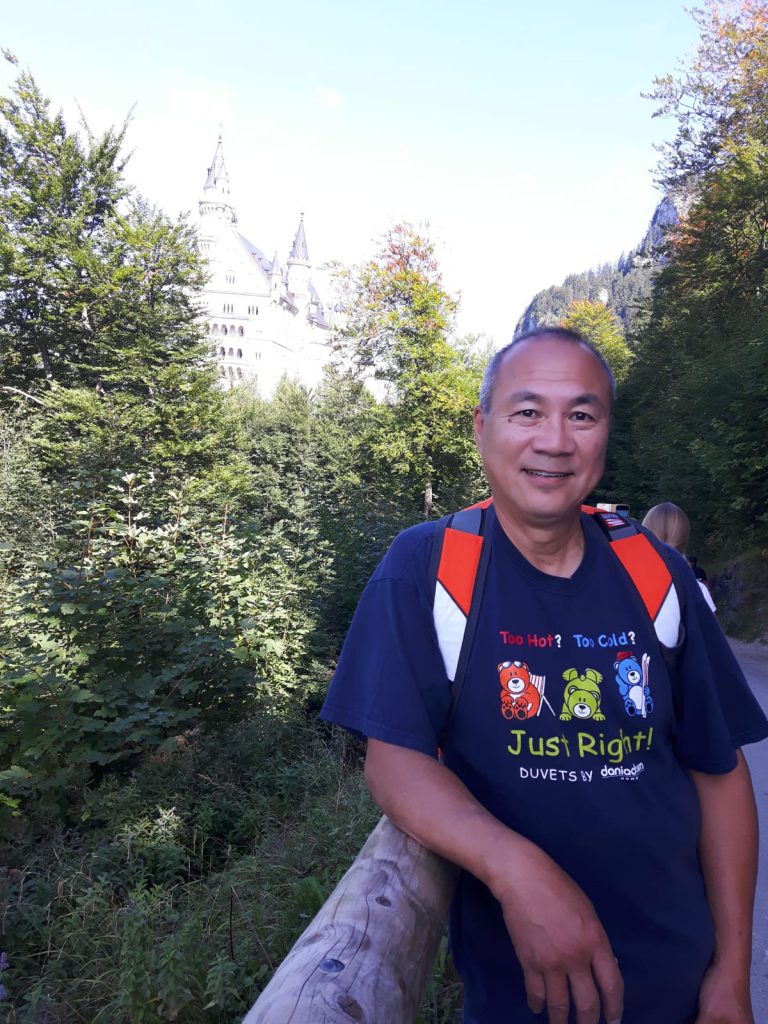 Dear friends and family, we are saddened to announce the passing of our incredible father and beloved husband to our mother, Stephanie. Due to Covid19 protocols and precautions in place, we are not able to hold a formal ceremony in his memory. We would however like to share our memories and stories of him and request this memoriam and donation link to be appropriately shared with anyone who would appreciate a moment to reflect on his life. While circumstances do not allow us to physically celebrate his life in one gathering, we hope that our individual thoughts of him may reach him collectively.
In lieu of flowers, we ask that you donate in memory of our Dad to the Royal Columbian Hospital Foundation (in memory of Henry Yuen) which provided incredible care and support to our family. We hope that as our world finds its way through the new normal, that we may be able to celebrate Henry's life together in person soon.
Born in Haiphong, Vietnam, to late parents Mark and Maria Yuen who settled there following WWII, Henry was the youngest of siblings May, John Sr., Teresa and Antonia.
Following their time in Vietnam, the family returned to Hong Kong where Henry attended the esteemed La Salle College Secondary School in Hong Kong in his early years. Henry captained the school soccer team to several championships alongside his teammates.
Many photos of him holding a championship shield with teammates have been observed, but without online game records or stats available, it's probable that they competed against one other team only. It was always a wonder how his skills in that same championship game somehow improved with every retold story…but we loved hearing them nevertheless.
After high school, he immigrated to Vancouver, BC and attended Simon Fraser University with a focus in accounting. To support his tuition, Henry worked at a local pizza parlour in Burnaby alongside close friends. Presumably, it was here that Henry first developed his appreciation for Italian food, wine and employee discounts, as it didnt take long for the restaurant to go out of business.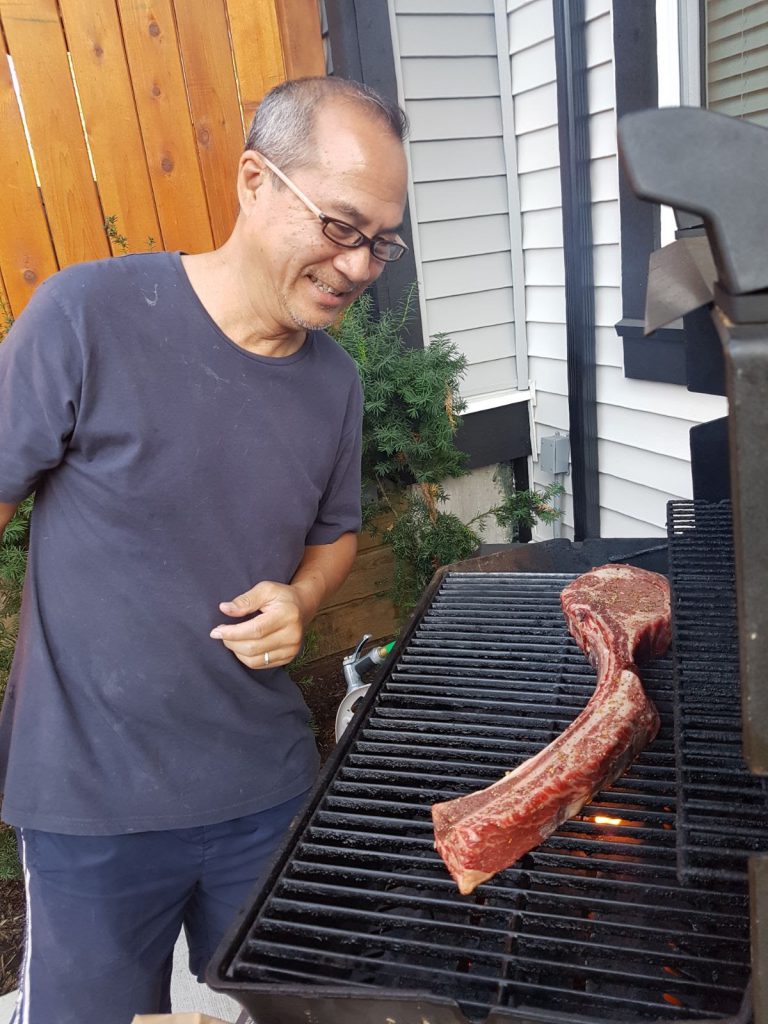 He continued his love for soccer in the Lower Mainland by joining the BC Chinese Soccer Federation (BCCSF), reuniting with several La Salle Alumni teammates. In those days, his teams' charitable work consisted of frequenting and supporting local Vancouver Chinese restaurants after games, spending equal time on the soccer pitch as at dim sum for endless drinks, chicken feet and post-game analysis. Dim sum typically ended once no one could really remember playing soccer earlier that morning.
In 1976, his expanded Vancouver soccer network brought him to San Francisco for a soccer tournament with the Chinese Soccer Association. One of his teammates, Tony, introduced Henry to his younger sister Stephanie, who happened to be studying at the University of San Francisco at the time. Unbeknownst to Henry, Stephanie would very soon become the love of his life and mother of his two sons.
Following that San Francisco trip, Henry managed to convince Stephanie stay with him in Vancouver while he completed his university studies and CMA accounting designation. Stephanie was clearly impressed by this charming, financially-savvy, 23 year-old soccer 'star' from Hong Kong, who could make a pizza from scratch.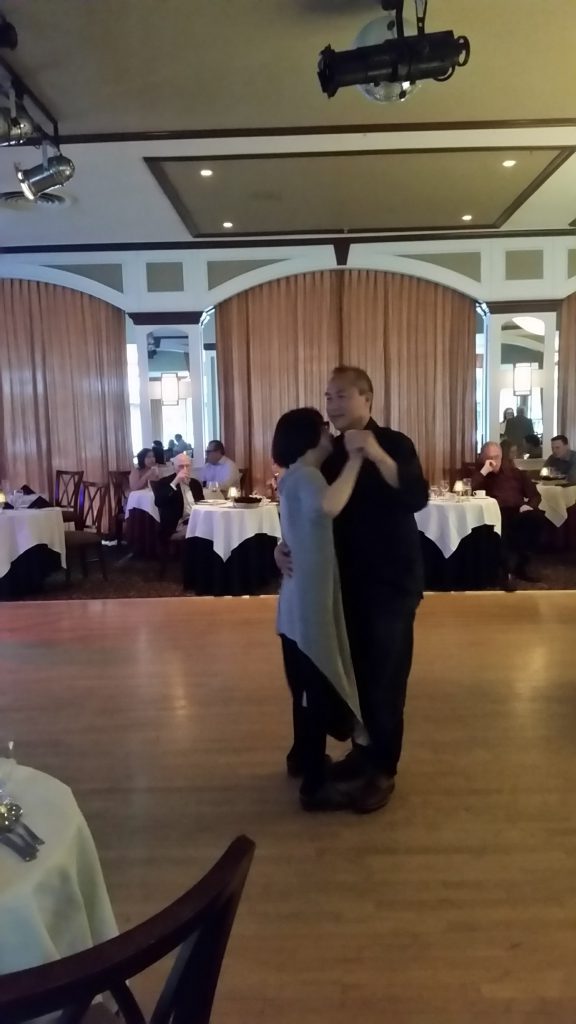 Not too long after, Stephanie and Henry planted roots in Vancouver, getting married in 1977 and giving birth to sons Athen in 1980 and Anthio in 1984. As Stephanie and Henry became Mom and Dad, they quickly established a family and home full of love, laughter and endless memories. Fun-filled family adventures, big dinner parties, and weekends at seemingly infinite sporting events took place over the years.
As the Chinese community grew in the Lower Mainland over the years, so did the number of soccer events and clinics that Dad became involved in. He would go on to serve as director for the BCCSF, leading the way for local growth in the sport. The whole family would often join him at weekend games and events.
Along with his love for soccer, Dad had also developed a passion for hockey, becoming a die-hard Vancouver Canucks fan which launched his foray into media sports broadcasting during the late 1990s. Following his wife's footsteps, he quietly pioneered a role as the only Cantonese-based sports radio host across the country, not only talking and writing about the Canucks, but also extending game-day coverage for the Vancouver Grizzlies. Both franchises were terrible during those years, but Dad was still willing to share the agony of both franchises with the greater Cantonese fanbase at-large.
A few years later, he developed another passion. Merely starting out as an avid wine drinker, he quickly transitioned from sports media into an enviable role as a wine critic. His work as a wine columnist led to invitations all over the world to sample wine and visit renowned estate wineries.
His sons were most impressed with his connoisseur status once the crates of international wine samples were being delivered right to the family home; Dad was equally baffled that the crates would seem to arrive a bottle or two short whenever his sons received the deliveries at the door. Nevertheless, to this day, both sons will swirl, smell and deliberate over every glass of wine before drinking.
Throughout his life, he was always a caring, loving husband and dedicated father. He intently watched both sons compete on T-ball diamonds, judo mats, soccer pitches, football gridirons, and in lacrosse boxes and hockey rinks. He loved to coach, teach, volunteer and lend his time. He championed innovative coaching techniques like hand gesturing incomprehensibly while swearing in Cantonese.
On his 60th birthday, Dad reached the pinnacle of fatherhood on when his ultimate 'dad-level' status was celebrated for having kept and regularly worn the same company sweater for over 30 years. A homemade birthday cake was baked, decorated and shaped like the sweater, while the sweater itself was to be retired and framed as a keepsake. Sadly, Dad forced the sweater out of retirement when he wore it the next day. Dad had the last laugh when we eventually found out he kept a stash of new, unworn company sweaters hidden in his dresser – a stash that could presumably outlast climate change.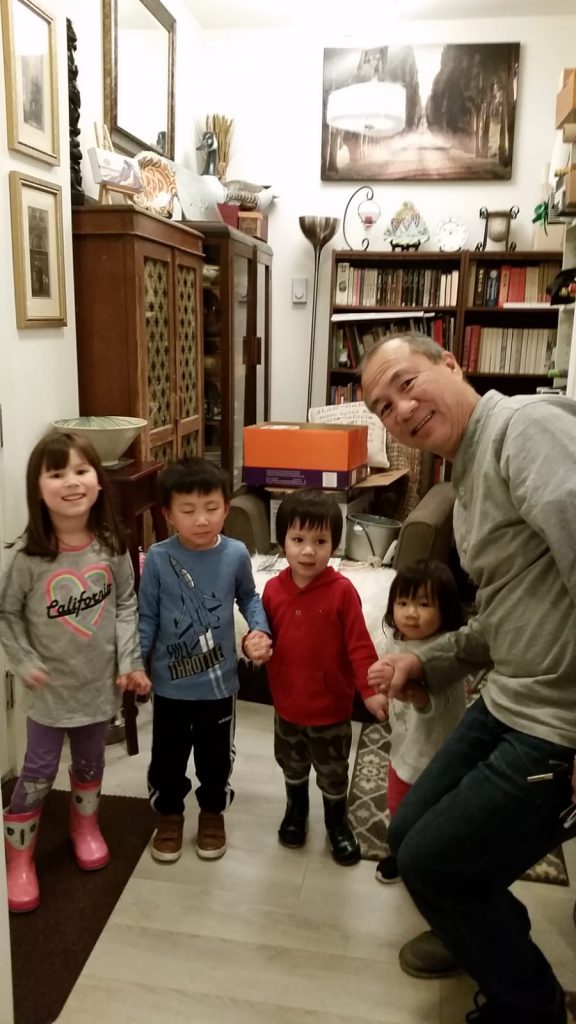 Selfless and unbelievably kind, he always put others ahead of himself. In 2007, he donated a kidney to a close family member. In the following years he always managed his own pain and concerns quietly and away from the sights of his family – those around him never knew of his discomfort. He even continued to play soccer right up until August 2020.
In mid-September of 2020, he was diagnosed with an aggressive form of abdominal cancer, which had been unknowingly impacting his health prior. He quietly fought the cancer for five weeks before passing away peacefully at Royal Columbian Hospital on October 20, 2020 at 930pm, with his wife and sons at his side. He was able to spend the earlier evening with his four cherished grandchildren, Emma, Kayden, Finn and Ezeraia as well as daughters-in-law Deanna and Kendra.
Our dad will be deeply missed. We will miss his good conversation, his kindness, his guidance. We will miss his amazing family meals (including his heavy-handed wine pours). We will miss his love for sports and will miss his practical jokes and stories. We will especially miss him as a friend, uncle, brother, husband, father and grandfather.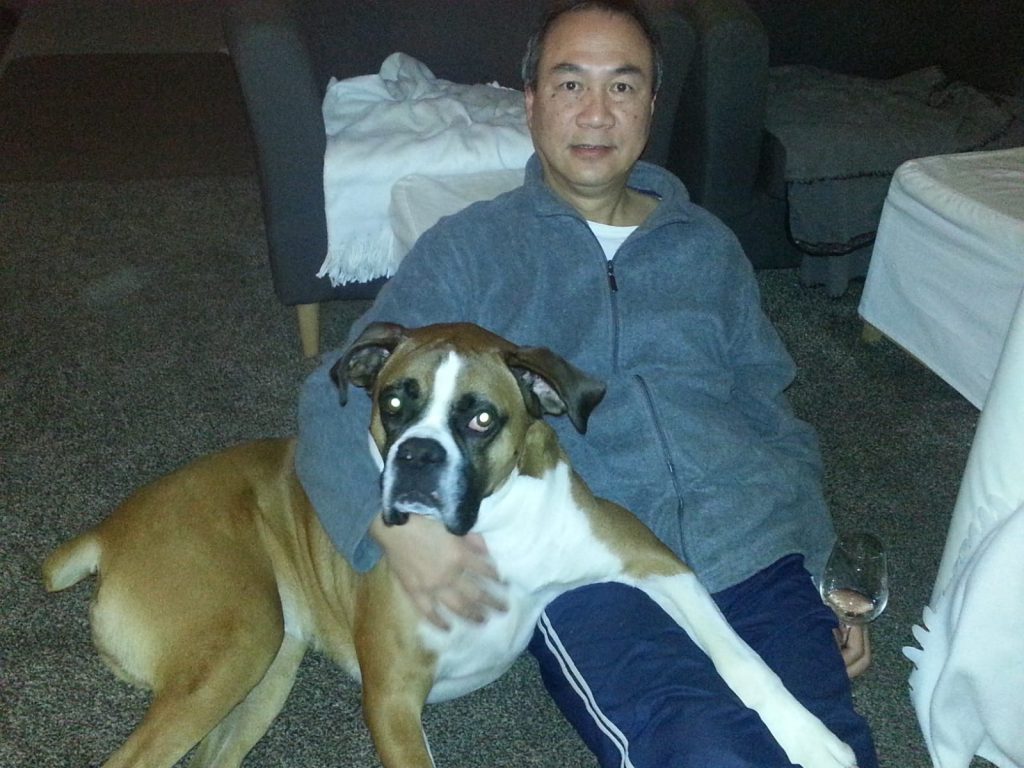 Contact Us
To learn more about how you can support
Royal Columbian Hospital Foundation, please contact 604.520.4438